If, like me, you are a bit skint after Christmas, but are in need of a few wardrobe updates, then why not try out some D.I.Y? I was yearning after a Chanel tee, and have even considered buying a fake one online. (So lame, right?) So, I thought, why not make one for a teeny tiny budget? If you want to give it a shot too, I have done a step by step guide with some photos.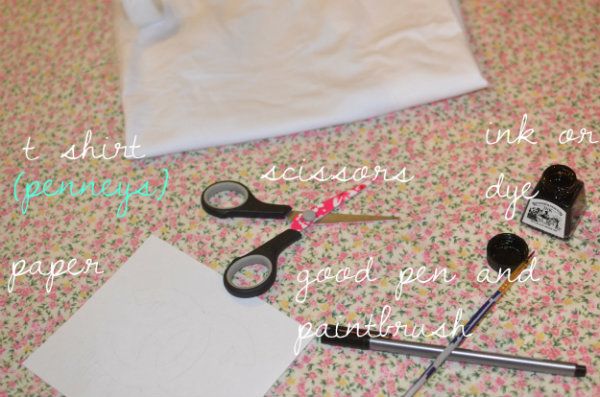 What you will need:
1. T-shirt. Mine is a men's one from Penney's and cost €2.
2. Paper.
3. Scissors.
4. Good pen and Paintbrush.
5. Ink or Dye.



Step 1.
Find a template of the design you want. I found a cool dripping CC one online, and traced it from my laptop screen. ( it's back lit, so makes tracing easier!)



Step 2.
Cut out the centre of the design, but leave a little piece of paper intact to connect the void in between the two Cs.


(I actually like the floral idea, might make a canvas tote with a CC or something?!)

Step 3.
Place something inside of your tshirt that will make it easier for you to draw on, and will also prevent the ink from going the whole way through to the back. I used a plank of wood, you could use cardboard, a book, anything flat and square really.

Step 4. Trace inside of your template, and when this is done, start carefully filling in the rest with black ink.

Step 5. LEAVE IT TO DRY. Do not touch for a few hours , as it will just smudge and be ruined.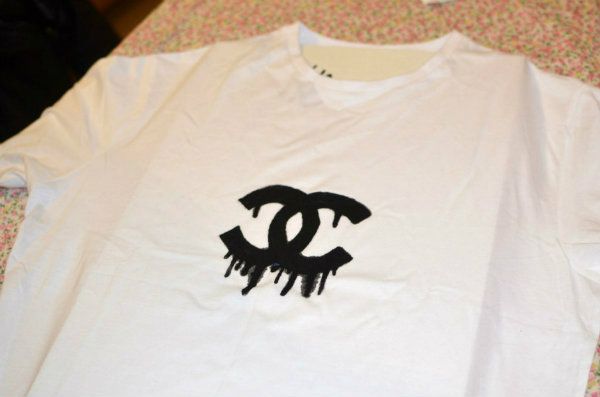 Then, bam , you are done! New tee! Huzzah!

I'll post an outfit with this tomorrow , happy D.I.Y. ing! x