It's no surprise that I heart shopping. I don't really shop online a whole bunch, mainly because I am too impatient...however,I recently came across a site based in the US called Sway Chic. I am in love with it. They have really quirky pieces, that definitely will not break the bank and are worth that wait for delivery.

One of the pieces I picked up was this spike necklace.Anybody who knows me, knows that if something is shiny and goes around your neck, it's gonna get my vote. I have been looking for a necklace for a while that is a piece by itself, but also is small enough (without being delicate) to layer up with other necklaces.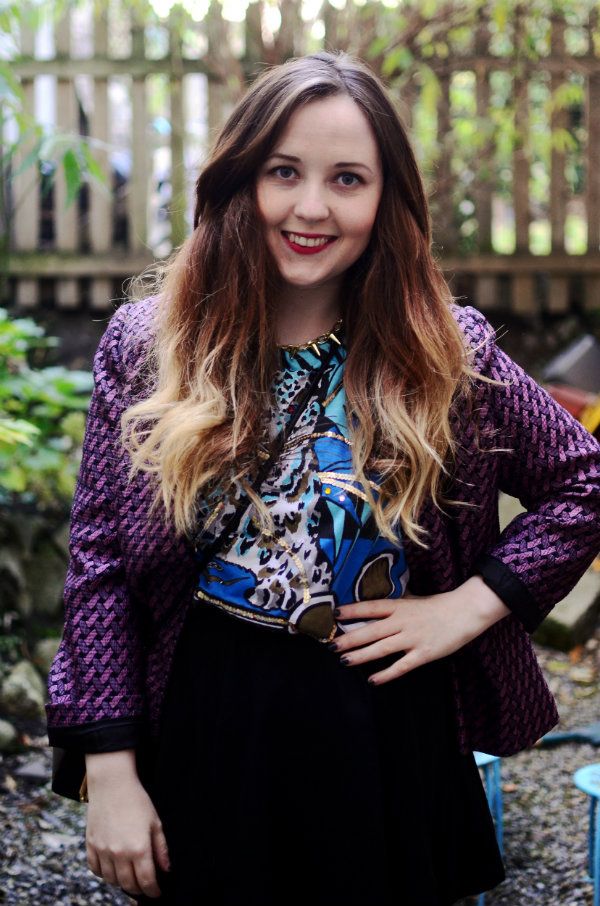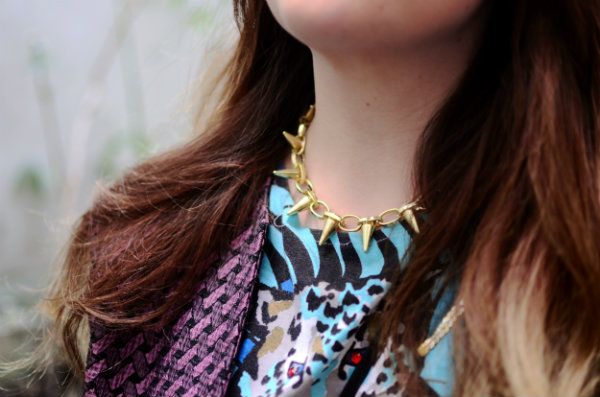 Top: Public Romance.
Jacket: Fanci Schmanci Vintage.
Skirt: Topshop.
Necklace: Sway Chic.
Check out SWAYCHIC.COM
BUT BE WARNED! You will be broke after :)
Keep and eye out for a very exciting giveaway we will be doing this week too! x