Yesterday we delivered some more 'tabitha's around town and pulled for some shoots next week.
We also visited the Natural History Museum and got our culture on.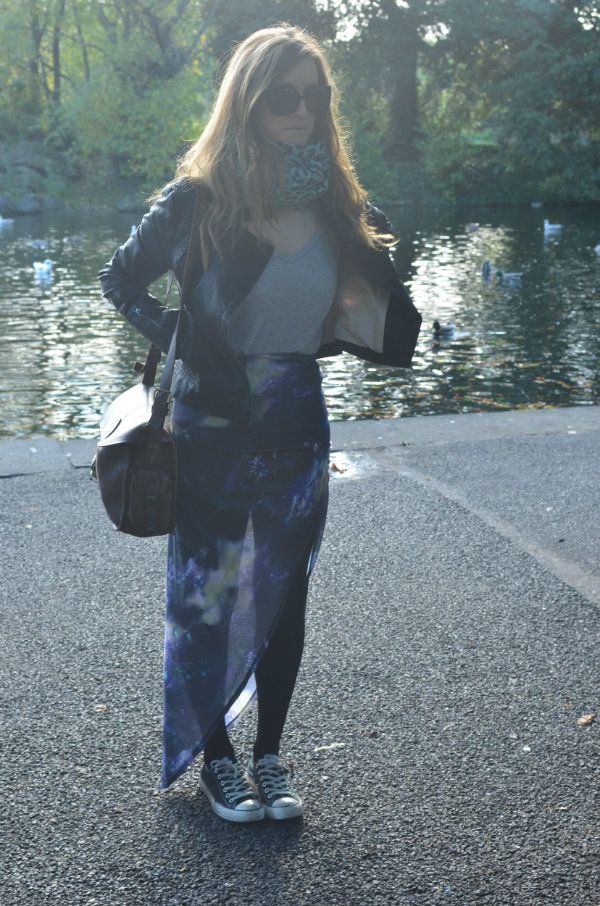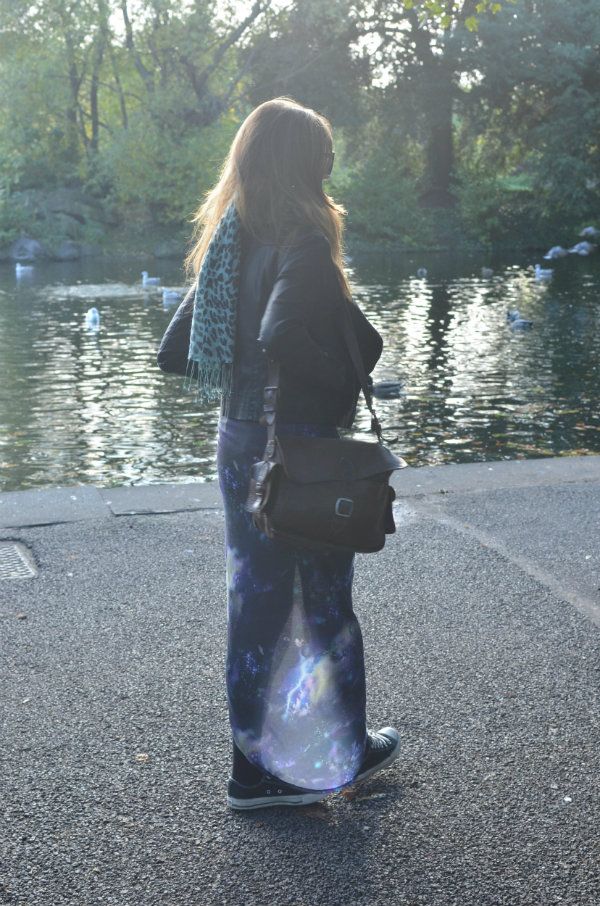 Louise: Jacket: Oasis
Shoes: Converse
Bag: Vintage
Scarf and Tee: H&M
Skirt: River Island

I wore my new boots from Clarks.The last pair of shoes I bought in Clarks was when I was about 8 and I got these really cute little flat mary janes. The sole had an image that moved when a key was turned in them. Does anyone remember these shoes? They were awesome. Anyhow, back to 2012, I looove these boots. They are literally the most comfortable shoes I have ever worn. I did so much walking and not a single teeny bit of discomfort. Result.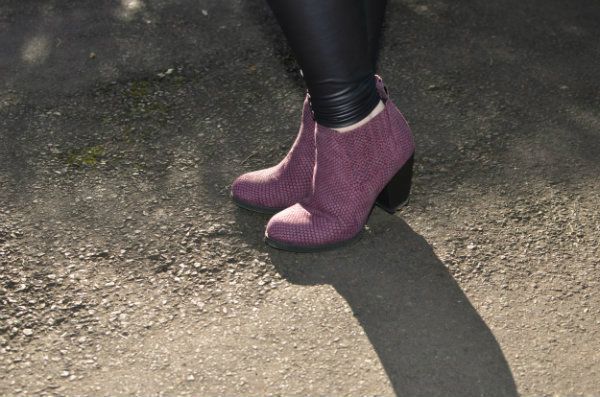 Jacket & Tshirt: Topshop
Leggings & Scarf: Pennys
Denim Collar :DIY
Necklace: Zara (thanks Katie ;) )

This is me being super happy with my new sweatshirt from Urban Outfitters.
It was €19 in the sale.