With Oxegen approaching fast , it's time to look at what essentials we are going to be packing for our weekend of fun.
Obviously things like , toilet paper , sun screen, face wipes, dry shampoo etc should be topping our list, we however, are more interested in other more pressing matters.
So here's our guide to having a fabulous weekend!
1. Sequins: Perfect for Bootay shaking , and with Miss B headlining Sunday night, Lord knows we'll be doing our fair share of that. There is nothing better than grunged up glitter so throw on a pair of sequined shorts with a raggy old tee, or a spangly jacket with denim shorts and a pair of wellies and you are set!
2. UV Paint : If there's one place that you can let loose and look ridiculous, it's a festival. So release the inner Play School Kid and cover yourself , and your mates in Glowy-goodness UV Paint then head over to the Naked and Famous for a boogie! Always bring extra paint with you , to share the love and make lot's of paint covered friends along the way.
3. A Camera! : There is nothing , and I mean , nothing more important than a camera at a festival. The memories made and lost at a festival can be captured and kept forever to relive, or bribe or to giggle at for months after. Make sure that you stock up on batteries as not to miss a second or to avail of the phone charging areas for you smart phone junkies!
4. LASHES LASHES AND MORE LASHES! : There are times to be subtle, and well, there are festivals, which we all know is not the time for that. So , even though applying lashes ain't the most practical of things to do in a muddy field, it'll make you pretty and look less like a hobo on day 3!
5.Sunnies - the more the merrier I say. They are an essential accessory that can finish off a festival outfit. Sun or no sun!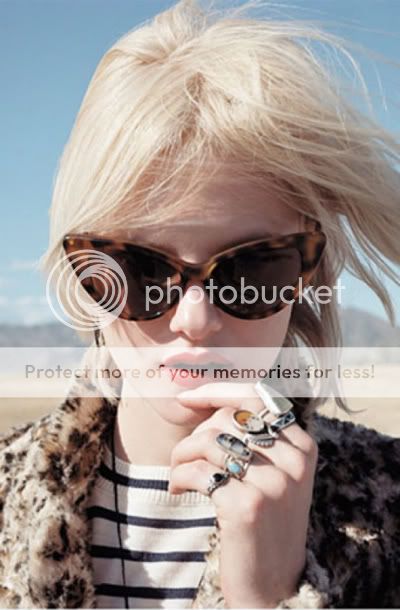 5. Our A|Wear Festival Fashion favourites..
There are some really gorgous, affordable, festival friendly pieces available. Pop into your nearest store before the weekend commences!
Floral print jumpsuit.
Ally Metallic Parka.
Mock suede fringe bag
Corsage trim floppy hat.
Fringe embroidered top.
Bright floral knitted top.
Knitted chiffon cape style top.
Jacquard vintage cardigan.
Tassle edge to edge cardigan.
So there you have it, a survival guide for the weekend! Let's face it , Punchestown is hardly the Outback, so any real essentials can be picked up at the pop up supermarkets there!
These
are the things you will be kicking yourself for forgetting!
Have a great weekend everyone, stay safe , have fun, laugh lots, and come say "Hi" if you see us lurking around! x

images via weheartit & awear.com