Apologies for the lack of updating over the last few days but we have been off having a bit too much fun and neglecting our poor blog...
Anyhow , last Friday we were lucky to be invited to the press day of A|wear's new season launch.
This season they have taken inspiration from Isabel Marant's 60's themed catwalk show... Marc Jacobs long line skirts teamed with Aran Knits and Burberry's Aviator jacket to name but a few. This resulted in the looks being current, young, fashionable and completely versatile. At a low price , cha-ching.
Here are some pics we took..
There are more than a few pieces on my NEEEEDD list.
One being the Alexa inspired bag, and another the quilted aviator jacket. Nice.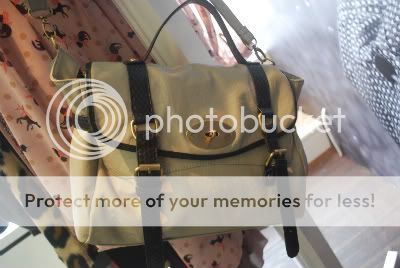 Also loved the shoot featuring model Cara Delevigne (Poppy's sis!!) based on the sixties kitten trend... It was featured in this week's Sunday Independant's Life magazine.
Big thank you to Alison & Lia at A|wear x
A|wear on
facbook
and their
blog
!
Get yourselves into A|wear guys!!! Let us know what you bought!x